Abdulazeez A. Anjorin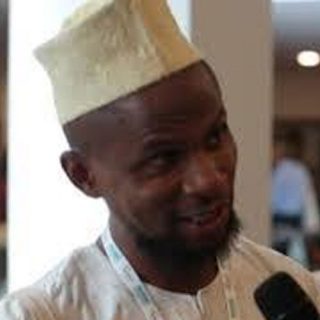 AbdulAzeez A. ANJORIN (PhD, MNYA) is a trained Fellow on sero-molecular epidemiology of viruses from the WHO reference Laboratory at the Luxembourg Institute of Health; a certified ProMED-EpiCore health professional for infectious diseases, a Senior Lecturer and Medical Virologist at the Lagos State University Department of Microbiology where He currently serves as the Team Lead, Influenza & Other Respiratory Tract Viruses (IORTV) research. His research team recently led some projects on COVID-19 vaccination and vaccine adverse events in Africa.
He has attended different WHO functions including the WHO Consultation on COVID vaccines research: Advancing the development of pan-sarbecovirus vaccines (2022), and WHO R&D Blueprint Consultation- COVID-19 Global research & innovation forum (2022); and the Africa CDC Stakeholder Engagement Summit on Partnership for Vaccine Manufacturing (2021).

He enjoyed the Lagos State University Conference and Travel Grants (2021, 2019, 2018 & 2017), and received the Vice-Chancellor Commendation in 2017. He was a recipient of the European-Scientific Working group on Influenza Young Scientist Award in Riga, Latvia-2017; Selected for the H3ABioNet IBT by the Pan-Africa Bioinformatics Network for H3Africa in 2016; Granted the University training support to the Noguchi Memorial Institute for Medical Research, University of Ghana in 2015; attended the 17th SAAR-LOR-LUX Workshop on Virology Research at the University of Lorraine, France, 2014. FGN-TETFUND PhD Scholarship-2014; UMA-PhD Scholarship-2013; Lagos State Government MSc Scholarship-2010; and the Lagos State Scholarship Awards (2007-2005, 2000-1999)
He was inducted into the Nigerian Young Academy in 2021, and served as the Guest Speaker/Presenter at the IRD-WHO Collaborating partner Webinar (2022). He is a member of PLOS ONE Editorial Board; International Editor (Associate), Pan-African Medical Journal; Associate Editor & Editorial Board Secretary, Journal of Research and Review in Science, and currently serves as the LOC Secretary, Faculty of Science International Conference (FOSIC) 2022. He has served as Guest Associate Editor, Lagos State University- Journal of Engineering, Science and Technology; and Chairman, Theme & Abstract Review Committee, FOSIC 2020.
He is a member of the World Society for Virology (WSV), American Society for Microbiology (ASM), African Society for Laboratory Medicine (ASLM), African Virology Network, and the Nigerian Society for Microbiology.