Huda Alkhalili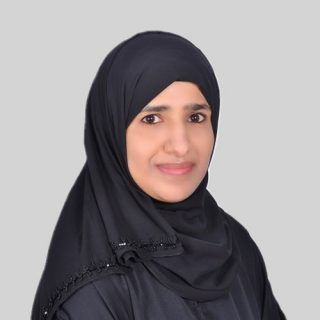 Title : Consultant intensivist and head of adult critical care unit in the department of anesthesia and critical care, Royal hospital, Muscat.
Qualifications:
MD, Sultant Qaboos University ,Muscat 2007
Completed residency program and awarded Oman Medical Speciality Board in Anesthesia and Arab Board in Anesthesia in 2013
Completed two years program of Clinical Fellowship in adult critical care medicine, Queens university , Canada 2017
Clinical interest:
Centred around delirium, nutrition, ultrasound and ECMO in critical care.
Some publications:
• J Infect Public Health (2020), https://doi.org/ 10.1016/j.jiph. 2020.06.002 :Clinical characteristics and outcomes of the first 63 adult patients hospitalized with COVID-19: An experience from Oman
• ID cases , S2214-2509(20)30137-2:A fatal case of COVID-19 due to metabolic acidosis following dysregulate inflammatory response (cytokine storm)
• AHA Journal , 12 Nov/Circulation 2020, 142,A15674 : Cardiovascular manifestation and it's association with in hospital outcome in patients admitted in intensive care with COVID 2019
• International Journal of Infectious Diseases, S1201-9712(20)30499-9:Therapeutic Plasma Exchange in Adults with Severe COVID-19 Infection
• ID cases , ID Cases 12 (2018) 124–126:Late onset acute pancreatitis in P. falciparum malaria – An adverse reaction to intravenous artesunate?