Mine Durusu Tanriover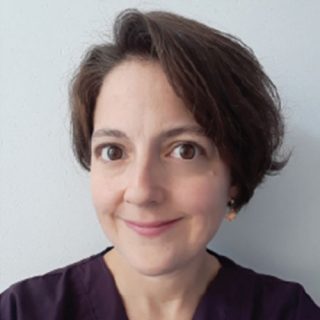 Dr. Mine Durusu Tanriover is a professor of Internal Medicine. She is currently holding academic positions in Hacettepe University Faculty of Medicine and Hacettepe University Vaccine Institute. She graduated from Hacettepe University Faculty of Medicine in 2000 and finished her residency training in internal medicine in 2005 in the same university. She has been serving as the consultant of the Acute Care Unit for several years, mainly admitting patients from the emergency department with acute decompensation of chronic diseases; lower respiratory tract infections, organ failure and acute, undiagnosed conditions.
Dr. Durusu Tanriover worked as the Co-Chief of Hacettepe University Oncology Hospital and the Quality Coordinator of Hacettepe University Hospitals, a Joint Commission International accredited, 1200-bed academic medical center between 2016-2020. Her research area mainly consists of adult vaccination, quality improvement and patient safety. She has been involved in the Global Influenza Hospital Surveillance Network project as an investigator and site coordinator since 2012 and many other local projects related to acute diseases and adult vaccination. She is the author of more than 50 peer-reviewed articles.
Representing the Turkish Society of Internal Medicine, she is a member of the National Adult Immunization Guideline Task Force and Medical Specialty Council Curriculum Preparation Task Force. As a board member of Vaccine Institute of Hacettepe University and as the quality coordinator of Hacettepe University Hospitals, she's been involved in strategic issues about vaccinating healthcare workers and improving the concept of 'lifelong vaccination'. She is the founder and the first chair of the Young Internists Working Group and honorary fellow of the European Federation of Internal Medicine (EFIM). She is a member of the Quality and Professional Issues and the Adult Vaccination (ADVICE) Working Groups of EFIM. Dr. Durusu Tanriover is currently the Secretary of the Middle East, Eurasia and Africa Influenza Stakeholders Network.