Pham Quang Thai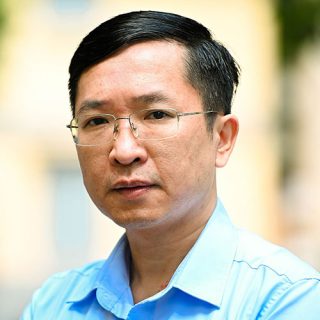 Vice Head of Infectious Disease Control Dept., National Institute of Hygiene and Epidemiology (NIHE), Vietnam

Dr. Pham Quang Thai is Vice Head of Infectious Disease Control Dept., National Institute of Hygiene and Epidemiology (NIHE) since 2011. Over the past 21 years, Dr. Thai have experience of an expert on the EPI and infectious disease surveillance.
He has professional experiences thanks to many courses of Master of Philosophy at Norway, and PhD at the United Kingdom. As one of duties in his works, he has also involved in some stages of vaccine development when managing immunization programs in Viet Nam. He also works with some international and local organizations and vaccine companies to run vaccine trials.
Thanks to 21 years working at Epidemiology Dept. of NIHE, He have close relationship with all Pasteur institutes in Viet Nam as well as Provincial Center for Diseases Control and Prevention which are the back born of Preventive Medicine system in Vietnam. His work relates to infectious disease surveillance and response. Furthermore, he also works as coordinator for several projects including Oxford-NIHE (Infectious Diseases Research Development Program). From this project he also helps establish the sero-surveillance network in Vietnam and from that help predict disease outbreak here.
During the COVID-19 outbreak he joined the Rapid response information team, under National Steering Committee for COVID-19 Prevention and Control. His task is managing lab test result from all COVID-19 testing facilities and member of contact tracing team.